The aim of the project on digital services of NSK was to build an integrated information system at the Office of the Nitra Self-Governing Region. Launching of the information system has contributed to more efficient services and increased comfort of citizens and entrepreneurs when dealing with official matters from home whenever it suits them.
We started the project in March 2012 and successfully put it into operation in October 2015. Currently, we are running a support on sustainability of the project.
Client: NSK – Nitra Self-Governing Region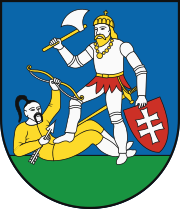 Assignment and its challenges

NSK provides residents and entrepreneurs with a wide portfolio of services, which in many cases require a personal presence at office. In addition, due to complexity of processes and required inputs for applications, clients´ visits are repeated, which put burden on staff of the office as well as recipients of services. In addition, due to a longer processing time needed for paper applications, there is a higher risk of errors and outdated data.

This situation is to be solved by a highly available system covering agendas that are kept in paper format, which are captured in isolated systems.

The specific objectives of the project are:

integration of the regional self-government service into the overall eGovermment system,
providing digital services in accordance with needs of citizens of the Nitra self-governing region,
increasing availability of services of self-government region in an electronic form to a wider group of residents of the region without time and location restrictions,
streamlining and speeding up the office's activities.

Approach

Approach to the project was based on principles and methods of Prince2, which enabled taking into consideration specific requirements of the client. A proposed architecture of the system supports using central and common modules and is built mainly on principles of SOA, where each component fulfils a clearly defined role, and these components provide services to each other. A solution of the project was designed and created on Microsoft products in format of three independent environments (testing, training, and production environment). Due to a requirement to reach high availability, the system uses two data centers.

The following modules were built within the project:

VÚC web portal,
infomodule,
CMS,
electronic filing office,
electronic forms,
GIS front-end
process integration (integration information system, bpm and wfm),
document management-dms,
system for representatives of the region,
registry,
filing management,
local registers,
operational data repositories,
GIS back-office,
internal reporting,
identity and access management - IAM,
section of administration for information systems.

Result - benefits of the new solution

The solution delivered by us has enabled a systematic use of processes and data within the entire NSK, which has contributed to increased efficiency of the office activities and higher clients' satisfaction.

68 digital services that can be used at any time from home

Speeding up process of handling applications from citizens and entrepreneurs

Increasing efficiency of the office activities by reducing time and financial burden on citizens

Reducing administrative burdens by interlinking information systems

The system has been continuously supported and regularly updated since it was launched.